Contact Us
Worldwide
If you would like to PURCHASE ProPectin, please complete the form to the right and one of our representatives will contact you with our ordering details.

If you are still uncertain and have questions, then do not hesitate to contact a ProPectin Advisor immediately by completing the form to the right or email below.
Address:
425 Tzarigradsko Shoshe Boulevard
Sofia,
Bulgaria 1173
Phone: +359 2492 9253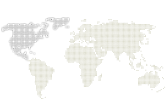 Thank you for your submission.
We will be in contact with you shortly.